[Partner Introduction] RUS-TEST PACIFIC
Page Information

Writer
igc인증원
Comment
0Times
Lookup
839psc
Date Created

21-06-04 16:25
Contents
[Partner Introduction] RUS-TEST PACIFIC
RUS-TEST PACIFIC as the Korean Branch of RUS-TEST, a certification body located in Russia, is a certification body that provides professional services for certification services for certification of EAC and GOST in Eurasia including Russia, based on various information, knowledge, and technology.
[ The services provided by RUS-TEST PACIFIC for certification in the Eurasian region are as follows ]
•  EAC & GOST certification services
•  State Registration, Medical Device registration, PAC (Pattern Approval Certificate), Fire Safety Certification, etc.
•  Test performing and test report issuance services required for certification
•  Eurasia Representative service
•  Russian translation service for the documents required for certification, such as product description, document verification, and technical documents; and Russian interpreting service during the company audit
* If you would like to check more detailed information of Management System and other services, please find the attachment.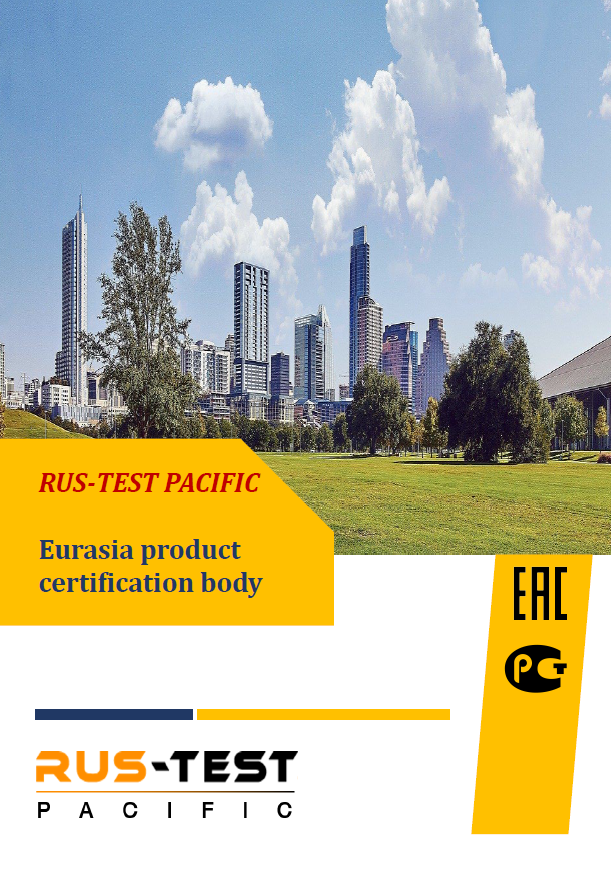 Comment list
There are no registered comments.